Sex Positions
Sex Position of the Week

A variation on Doggy Style, The Hinge sex position allows a great deal of depth control and the potential for circular movement. They're already bangi...
Heat Factor





Sex Position You'll Love

Halfway between her on top and Reverse Cowgirl is The Side Saddle sex position. Get ready for a ride! He lies back, wondering what is going to happen ...
Heat Factor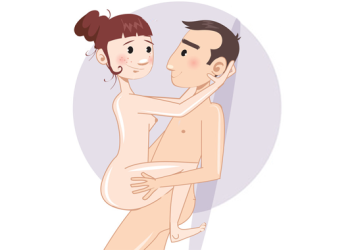 Sometimes you just want to jump on your partner - literally. Well, crawl up him might be more accurate, but hanging on with him holding you up for a sexy fuck in The Suspended Congress sex position is as hot as can be. When she saw him standing there, naked and hard, she walked over and pushed him back against the wall. All through a lusty kiss, sh...
Read more >
Heat Factor