Affiliate Program
Become an affiliate with Cherry Banana and earn some of the highest payouts in the industry at a massive 20% commission on each sale. Becoming an affiliate is a fast, free and easy way to make extra money and there is a variety of different advertising mediums to choose from.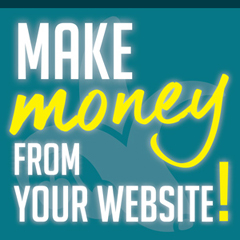 What is the Cherry Banana affiliate program?
The Cherry Banana affiliate program is a fast, free and easy way to make money. Once you're signed up, you can place Cherry Banana affiliate ads on your website, blog or other media outlet and we'll share any sales we make as a result from the ad being clicked. We offer a variety of banner ads, text ads, coupon codes and product datafeeds that can be tailored to your liking and we can design any custom banners that you require.
When a customer has made a purchase at Cherry Banana and they have come from an affiliate advertisement they have clicked from your website, you will earn a 20% commission on the total sale price. We offer a 60 day cookie which means any sale that takes place within a 60 day period from when the user has clicked the ad on your website, you will earn 20% of the sale. We have an average order value of $100 so you could potentially earn $20 or more for each completed sale you refer!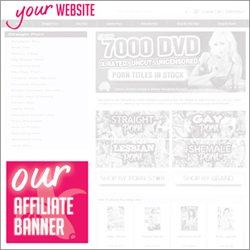 Who should become an affiliate?
If you own an adult or sex related blog, online adult store, adult directory or a business that could add value to the Cherry Banana brand, our affiliate program is perfect for you! Our inventory contains over 4000 quality adult products ranging from sex toys to bondage gear, so any customers you send our way are sure to be impressed with our collection. We have some of the best conversion rates in our industry and are always striving to improve our service and offering. We are an Australian based company but ship worldwide, making us well suited for both Australian and international markets.
We offer a variety of advertising options that you can use on your website and tailor to your liking. You can choose to place a banner ad on your website and we offer a number of different sizes and designs and can make any custom banners you need. You can choose to place text ads and these are completely customisable to your liking to fit the tone of your website. You can also choose to show products from our datafeed that link directly to Cherry Banana.
Banner ad examples:
We have a variety of pre-made banners you can choose from in a range of different dimensions. If you have any custom banner needs we would be happy to help! We can make banners in custom sizes, designs and styles, as well as plain images or moving gifs. We can work together to create something special that works between both brands. Here is a small sample of some pre-made banners you can choose once you've signed up for your affiliate account.

Why others have joined our affiliate pogram:

High Commission Payout
We offer some of the highest commissions in the industry at a massive 20%. We have very loyal customers that love repeat sales.

High Conversion Rate
Cherry Banana is one of the highest converting online stores in its industry. We've spent years building the website to convert as many visitors as possible.

Great User Support
At Cherry Banana we pride ourselves on great customer service and our affiliate program is no exception. We'll be here to help every step of the way.

Unique Brand Appeal
Cherry Banana isn't your run-of-the-mill online store. We've taken the time to craft our brand and fill it with design flare, great products and a cheeky personality.

Reliable & Secure Tracking
Security and reliability is a top priority for everyone at Cherry Banana - customers, affiliates and everyone else in between!

Pay On Time
You can expect a hassle free process when your commissions are paid out. We offer Paypal or bank deposit as payment options when receiving your commissions.
Affiliate program restrictions:
PPC Restrictions: We ask affiliates to please refrain from bidding on the brand name "Cherry Banana", "cherrybanana.com.au" or confusingly similar misspellings or derivatives of the word, full or separations on PPC search engines. If any of these activities are noted, the individual's program will be cancelled and any commissions reversed. You can read our full terms here.