Discreet Packaging
Your privacy is extremely important to us. We'll always deliver your Cherry Banana order in a private and discreet manner. The only person who will know the contents of the package is you.
How will my package be sent?
Your order will be delivered by Star Track Express within Australia and Australia Post for international deliveries to other countries. All orders are sent in plain, discreet packaging to prevent anyone from guessing what's inside the parcel or who it's from. Every product inside the package is securely wrapped and packaged tightly, ensuring they'll be in perfect condition when they arrive.
What will be written on my package?
We try to put as little information as possible on your package, but just enough to get it where it needs to go. Your delivery name and address will be provided on the front using a plain white label, and our discreet return address will also be provided. The senders name will be displayed as Summit Corporation Pty Ltd, including our Wollongong PO Box address. At no time will there be any reference to Cherry Banana or any reference to the type of products you've bought. Your privacy will always be respected and your delivery will always be discreet.
What will my package look like?
Your package will always be 100% private and discreet. It will look like any other ordinary package you would receive in the mail. There is absolutely no way of telling what's in your package or the type of business we are in.
Small to medium sized orders are dispatched using Star Track Express postal satchels and our discreet delivery labels.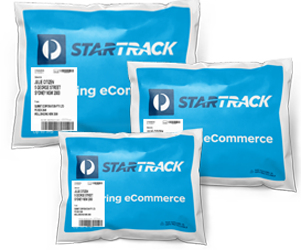 Larger sized orders are dispatched in plain, discreet boxes and our discreet delivery labels. We use heavy-duty tape to seal the box.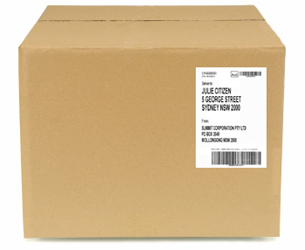 We use a discreet labelling system to ensure your order stays as private as possible.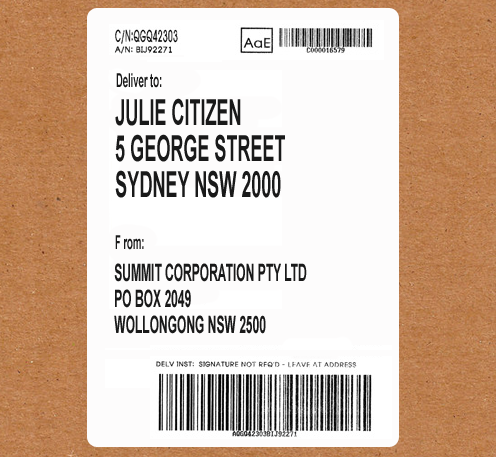 Click here for delivery information including delivery times and prices.
Click here for information on how payment charges will appear on your card, bank or Paypal statement.