Cherry Banana Blog
Enjoy the Cherry Banana blog, filled with sex tips and advice straight from Cherry Banana HQ! We post fresh content on a regular basis that you can use to enhance all aspects of your sex life. Try new sex positions, learn new sex definitions or read some articles.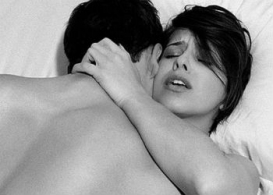 There seems to be two extremes when talking about orgasms: we're either trying to figure out how to help folks have one...or we're trying to ensure they have many! There's a far way to go between ensu...
Term Of The Day
Roleplay is a diverse sexual activity that involves one or both partners putting on an act or different character than their normal self. Sometimes pe...
Latest Question
Q: I have a secret desire that I've never been comfortable telling anybody about, mostly because I'm a man. I've never been comfortable enough to tell...
Latest Articles
Ah, the internet. It truly is a glorious thing. We are more informed than ever before, with news and data travelling rapidly across the planet as soon as something happens. We can enjoy various, unique forms of entertainment from all over the world. If our friends or loved ones happen to be in a distant land, we can see them, talk to them and exper...