Cherry Banana Blog
Enjoy the Cherry Banana blog, filled with sex tips and advice straight from Cherry Banana HQ! We post fresh content on a regular basis that you can use to enhance all aspects of your sex life. Try new sex positions, learn new sex definitions or read some articles.
I have to start this post off with a disclaimer: yes, an orgasm is great, but it is not the be all and end all of sex. Well, the end all part might be true, depending who you are, but it really doesn'...
Term Of The Day
Gagging is the blocking and confinement of the mouth during sexual play. Gags can take the form of scarves, ball gags, tape or other implements. The g...
Latest Question
Q: I have a secret desire that I've never been comfortable telling anybody about, mostly because I'm a man. I've never been comfortable enough to tell...
Latest Articles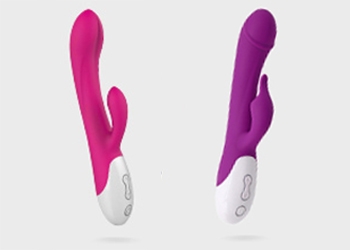 We're proud to announce our very own Cherry Banana official vibrators! We've worked hard to design 2 amazing rabbit vibrators, each offering amazing functions, shape and quality that is sure to please in any situation. Made from body-safe silicone material with a curved G-spot tip and clitoral tickler, both vibes are guaranteed to satisfy any sexua...