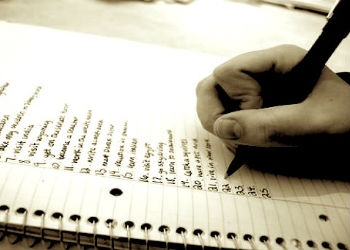 Imagine a room full of the sexiest people you know. Music plays and people laugh. They touch, they kiss and eventually, bit by bit, clothes start to come off. Skin is exposed and laughter turns into moans. And gasps and shrieks of joy. The aroma of sex fills the room as people partner up, or, perhaps, form their own groups. Sucking, licking, fucking—the whole room is an explosion of pleasure.
Welcome to an orgy!
Group sex has taken many forms and had many names over the years. Centuries, really. We've all heard tales of the decadent debauchery that the ancient Greeks and Romans got up to at their parties. Those gatherings sound like the were completely legendary.
Throughout the years, many different variations of sexual parties have come about. Key parties. Sex parties. Group sex. Orgies. Regardless what you want to call it, organizing a bunch of folks to successfully enjoy sex together isn't the easiest thing in the world. Planning an orgy actually takes a lot of work!
Now, it is possible that group sex can happen spontaneously and be amazing. But there is something to be said for safeguarding your plans and your guests. Here are just a few tips for planning a successful orgy.
Put some thought into your guest list
Sure, there is definitely something to be said for the random connection of strangers, but that can easily be problematic. Folks will feel much safer if they know the other guests have been chosen for specific reasons. An orgy host can pick and choose attendees they think will be compatible. They can try to ensure people who have difficult pasts don't have to be in the same space. There is no guarantee situations won't arise, but this measure can help.
Set clear boundaries on substances
Drunken revelry has long gone hand in hand with sex parties and orgies. Other folks like to party with other substances as well. As an orgy host, it is your responsibility to set clear and understandable boundaries around booze and drugs at your party. You will also need to be ready to enforce that rule. It is very easy for folks to get carried away in the sexytimes fun and games as they play, and that can include their indulgence with substances. But if someone is out of control because of their consumption, you need to take action.
Plan some icebreakers
Even if the people you pick are compatible or even familiar with each other. Even if the magic seems just right, you should plan some fun activities to help people get to know each other. Just because you've all come to the orgy expecting an orgy doesn't mean every body is ready for an orgy as soon as they come through the door. Even something as a round circle of sharing names and boundaries can help significantly.
Quenching appetites
If all goes well, your friends are going to be having a lovely, libidinous time. And throughout it all, they are bound to get hungry and thirsty! Be sure to have plenty of healthy and refreshing food and drink on hand. Fruit, juice, water, and some carbs will go a long way to ensuring everyone has enough stamina.