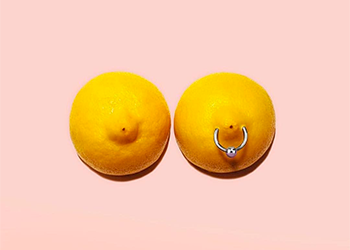 It is both impossible to describe and impossible to ignore our seemingly innate fascination with breasts and nipples. Is it built into our DNA, a continual love of breasts and nipples that hearkens back to our infancy? Of course, these beautiful mounds of flesh were essential to our survival back then. But what keeps us to enthralled by them as adults?
It might have something to do with our chest being an exceptionally intimate and sensitive place to play sexually. Not only is it close to our hearts, but that expanse of skin is very reactive to touch. Nipples themselves can be extremely sensitive. Rubbing, teasing, tickling, pinching, slapping...oh my! There are so many ways to play with your lover's chest, breasts and nipples.
And by lover, we mean everyone! Whatever your gender or whatever your body shape, anybody can enjoy nipple and breast play. Of course, just like all sexual activities, people have differing sensitivity levels in their chest, breasts and nipples, particularly those who have given birth or had surgery in that area. However, for those who are into it, breast and nipple play is not only great foreplay but also awesome during other types of sex too!
Another great way to play with breasts, nipples and chests is with the wide selection of toys now available to pleasure this area. For a long time, sex toy development has been focussed on the genital region. Of course, that's really important work. Fortunately, other parts of the body haven't been forgotten, so there are now many different sexy and titillating toys to use up top as well!
---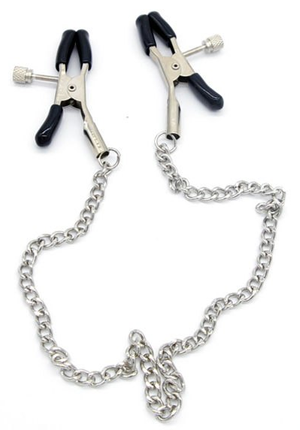 While sex toy manufacturers haven't spent a lot of time on breast and nipple products, one timeless standby has been nipple clamps and chains. These simple, yet highly pleasurable devices have been popular for centuries. There is just something about a nice erect nipple that makes people want to sensually clamp something to it!
Unfortunately, some people see nipples clamps as scary. In reality, nipple clamps are one of the easiest and safest ways to explore and experiment with pain sensation play. Real nipple clamps are only as powerful as you want them to be—which makes them far superior, for beginners, to using clothes pins. Being able to adjust the clamps to whatever pressure you want gives you or your partner the opportunity to find the tension that is just right.
For extra awesome sensation, nipple clamps with chains on them bring even more pleasure. Gently tugging on the chain increases the tension of the clamp. This increased pressure can be a dynamite feeling in conjunction with genital stimulation.
---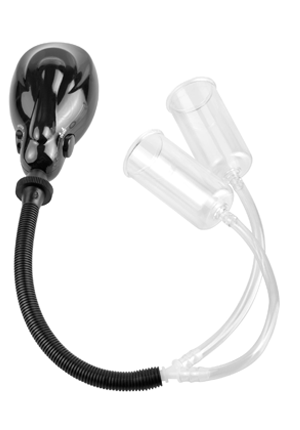 Another amazing type of toy for the breast and nipple area are nipple and breast pumps. There's a good chance that you have already experimented with this kind of sensation on your own. Putting our mouths on our partners' breasts and nipples is an irresistible temptation! The feeling of a nipple in out mouths, getting harder is delightful. And when someone does that to our nipples...wow! So damn sexy!
Now, anyone can enjoy the feeling of getting their nipples and breasts sucked anytime with pumps! These super easy devices provide just the right amount of suction to hold on tight. The suction draws blood into the nipple making it nice and hard and all the more sensitive.
---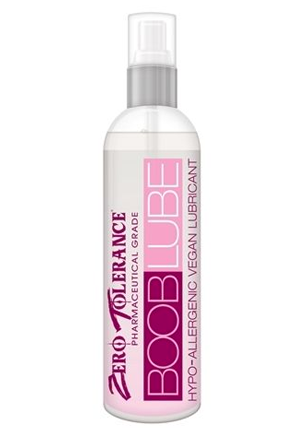 Like most parts of our bodies, our breasts, chests and nipples reaction quite positively to the sensual and intimate touch of a massage. Sometimes lovers go too quickly to their partner's breasts and nipples, touch and pinching roughly. This can be great for some, but other people like a more slow and drawn out approach to breast and nipple play.
As with all kinds of prolonged skin touch, it is a great idea to add some kind of oil or lubricant to the breasts and nipples, so that the skin does not become overly sensitive or raw. Massage oils and lube will allow you to glide your hands over their chest, breasts and nipples effortlessly. The slippery feeling of this type of touch is also intensely stimulating!
---
So far we've focused on what to do with breasts and nipples, but sometimes, don't you just want to enjoy the beauty of your playtime partner's sexy chest? Not only that, but if you're up for a little tease in your sexytime, nipple tassels and pasties will bring a new level of excitement and anticipation to your bedroom fun!
---