Cherry Dolls Emma Realistic Sex Doll
Cherry Dolls Emma Realistic Sex Doll
Fully Customisable 140cm (4ft 6) TPE Lifelike Love Doll
In Stock - We'll start designing your doll as soon as you order! See delivery times.
Free Worldwide Delivery
$1,999.99
Or 4 payments of $500.00 with

Learn more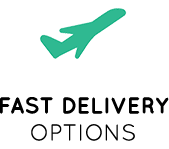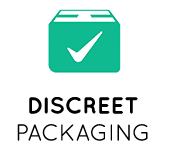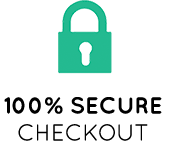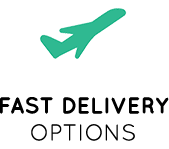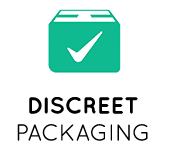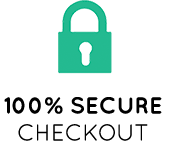 Product Description
Fully Customisable 140cm (4ft 6) TPE Lifelike Love Doll
Hi guys! My name is Emma! I can't wait to take my pretty bra and panties off. Want to help?
There are some definite perks to being small and sweet looking. The best is the element of surprise. Sure, guys might look at my pretty face, full perky breasts and tight round ass and want me. But they have no idea just how much I want them back! I want to be your ultimate sex companion and show you everything this pretty, little body can do.
I may be a small lady, but I'm a big presence in bed. Once you feel my skin, you'll think it's real. Made from the highest quality TPE, it feels ultra life like and will never let you down. And my body is so strong and sturdy. I love to play in all of the positions. My steel alloy skeleton is so strong and flexible you can bend me any way you like and I will stay there for as long as you desire. I love to try everything! What I really hope you desire is to fill every one of my three sexy love holes. You can have them all. Explore my soft mouth, my tight pussy and my firm ass. Each is lined with special textures and grooves to give you the most enjoyable pleasure imaginable.
Of course, to ensure your maximum pleasure, customise every inch of my 140cm (4ft 6) body. You get to choose so much about me. My skin colour, eye colour, hair colour and hairstyle - you can choose them all! You can even have my nails painted specially for you. And then there's my intimate parts. You can choose my areola size and nipple colour to make my breasts perfect for you. My pussy is ready to be your fantasy! Choose my pubic hair or none, my labia and my vagina colour. And don't forget to check out my special additional features including warming, moaning and standing!
When you choose me as your Cherry Doll, you'll receive top service, from the moment you place your order to the many times after I arrive. I come with a 6 month warranty to take care of any issues, although I don't think we'll have any problems together, only good times! I'm made with only the best quality materials and care. I won't deteriorate and don't carry a smell, unlike some other sex dolls on the market. Cleaning instructions and extras are included in my box, so you'll know how to take proper care of me.
With free delivery to any location in the world and all customs taxes and duties paid for by Cherry Banana, you can rest easy knowing the advertised price is the only price you'll pay for me. I'll travel to your doorstep in a strong and safe storage box with discreet packaging for your privacy. Nobody is going to know that I'm inside the box waiting for you! Don't worry, I'll be delivered quickly and come ready for you to enjoy as soon as I arrive!
I'd love to come home with you tonight.
Key Features:
Super realistic TPE material feels like real skin
Metal skeleton to hold any position easily
3 love holes - vaginal, anal and oral
Textured inner love holes for maximum pleasure
Perfectly sized breasts and firm butt to play with
Able to be customised to your liking
Quality materials are made to last, even for prolonged use
Moaning option for orgasm sounds when you play
Full heating option for added realism
Safe to use with no particular smell
Made from 100% medical non-toxic material, CE and ROHS certified
Non-porous, latex free and easy to clean
Free accessories included
6 month warranty on damages, repairs and faults
Free worldwide delivery
Emma is pictured with medium coloured skin and brown coloured eyes.
Emma comes with 6 free accessories: Wig, lingerie, USB warming stick, cleaning device, medical gloves and a blanket.
FREE delivery, customs and taxes!
When you place an order for your Cherry Doll, you don't have to worry about contacting customs for clearance or risk having your doll confiscated by the authorities. Every Cherry Doll includes free worldwide delivery, which includes all import duties and charges, customs clearance charges, GST and all costs associated with importing a sex doll. If your Cherry Doll arrives damaged by the freight company, we will replace her with no cost to you. This gives you complete confidence that the price advertised is the final price you'll pay.
Sex Doll FAQ
What material is used on my doll?
All Cherry Dolls use high-quality, medical-grade TPE material which feels realistic and soft, just like real skin. This covers most of the doll including the head, body, arms and legs, while the skeleton is made of a strong stainless steel alloy.
Will my doll deteriorate? How durable is the TPE material?
The quality TPE material used for all Cherry Dolls has gone through rigorous testing and is specially formulated to be very durable and not deteriorate over time with regular use. Proper care should be taken with your doll to ensure longevity and care instructions will be provided in your package upon delivery.
What if my doll needs to be repaired?
If your doll's TPE material is damaged or torn due to rough handling, we include a special TPE glue and detailed instructions in the package to handle minor repairs. For major repair work, please contact us. In case of cuts or breaks, please clean the cut first and dry it. We offer a 6 month warranty on all Cherry Dolls for repairs, faults and damages.
What do the 3 love orifices feel like?
Your doll comes with 3 openings for your pleasure, including a mouth, vagina and anus. Each one is soft to touch and super realistic for maximum pleasure and realism. The inner tunnels are lined with grooves and textures to provide an unforgettable experience.
What's the difference between the built-in and removable vaginas?
Both have the same feeling and appearance although built-in vaginas are more robust and should last longer. Removable vaginas, however, are easier to clean.
Can my sex doll hold different positions?
Yes, the strong skeleton can hold all kinds of positions, just like a real body can. You can bend her over, move her legs, move her arms, position her torso and hold many other positions you desire.
Are standing options available for all dolls?
Yes, standing options are available for all dolls and can be positioned in a number of ways.
Are the wigs detachable or permanently sewn into the head of my doll?
Every doll comes with one fully detachable wig. This means you can mix and match your hair colour and style to your liking based on your mood and desires. The wigs are not sewn into the head of the doll.
Is the head detachable and can I change it with another head?
Yes, every Cherry Doll comes with a detachable and interchangeable head. If you want to swap the head of your doll, please send us a message and we can provide our full head catalogue.
Can I bathe with my doll and get it wet?
Yes! However, please be careful to remove any heating and sound options, as well as other electrical devices if any.
Do all dolls have both heating and moaning options?
You can choose to add or not add heating and sound options to all dolls. You can choose a doll with both functions, none of the functions or simply choose one or the other.
Which areas will heat up?
If you purchase the heating function, all areas will heat up with the exception of the head, neck, breasts, hands and feet. Even without the heating option, there is an included optional warming function for the vagina.
Can I change the voice recording to one of my own?
At the moment we only offer the one moaning recording on all Cherry Banana dolls and you can hear it with the button under the product images. This small moaning compartment fits perfectly in her head and under the wig, where it can't be seen.
What are the free customisable options?
Skin colour, eye colour, nail colour, labia colour and nipple colour are free options that we provide. Further options such as pubic hair, standing foot, heating and moaning are paid extras.
What else do I get with my doll?
A variety of free accessories are provided with your doll. These include a wig, underwear, vaginal warming stick, cleaning device, medical gloves and a blanket. It also comes with full care instructions to best look after your doll and ensure its longevity.
Delivery Information
How long will it take to get my Cherry Doll?
We estimate a time frame of 10 days total from the time of order to the delivery of your doll, though this can vary depending on delivery location and customs. It takes us approximately 2-3 days to produce your doll and then a further 4-7 days for final delivery to your location. The most suitable courier will be used depending on your delivery location. If you have any preference, just let us know when placing your order. We work fast to produce your doll and have her delivered as quickly as possible with no stress to you. You'll be able to track your delivery the whole way through.
Will I be able to track my delivery?
Yes, we provide full tracking details so you can track your shipment from start to finish.
Does the price include shipping costs?
Yes, we offer free delivery to any country in the world that allows the import of sex dolls.
Where will my doll ship from?
So we can reduce costs and provide more value, your doll will be sent from our warehouse in China where the dolls are designed and manufactured.
Will I have to pay any custom fees and duties?
No, we'll cover any custom charges, duties and taxes. The price you pay on our website is the final price you'll pay. You won't get hit with any additional costs or surprises!
How will my doll be packaged for delivery?
We take great care to pack your doll securely and carefully in a discreet double cardboard box to ensure your new companion arrives safely to her final destination. Your doll is packed to safely handle being vertically upright for short periods of time, but we strongly recommend storing the boxed doll horizontally.
What will my package look like?
We'll deliver your doll in plain, discreet packaging with no reference to our shop or the product inside.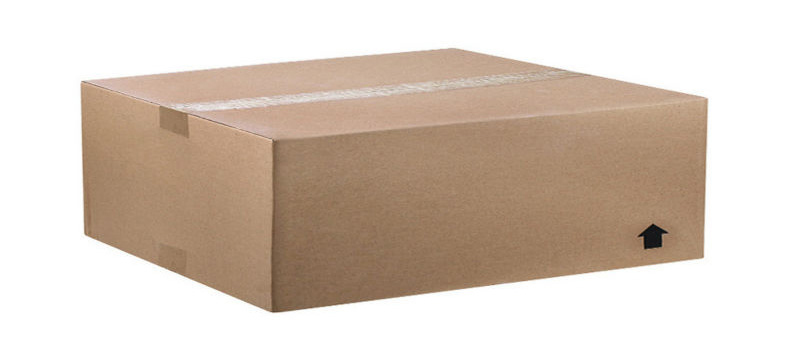 Warranty, Returns & Repairs
Does my doll come with a warranty?
Yes, all Cherry Dolls come with a 6 month warranty to protect against faults, damages and other wear and tear. We also provide care instructions to best look after your doll and ensure its longevity, as well as TPE glue to fix any small tears or breaks that may occur with rougher use.
How do I make a warranty claim?
If you need to make a warranty claim on your Cherry Doll and it still falls within the 6 month warranty period, please contact us and we will be glad to assist. Please provide your name, order number and as much information as possible about the problem/s with your doll.
What happens when I make a warranty claim?
Before you send your doll back to us for repair and maintenance, we'll usually ask for information about the doll, including the damages and work required to fix. We may ask for photos or other sources to gain a better understanding of the problem and how to best resolve. If your doll needs to be repaired, we'll work directly with our manufacturer to fix the issue and we'll cover any repair and postage costs involved.
Can I get my doll fixed if it falls outside the 6 month warranty period?
Yes, you can. However, there will be delivery costs involved with the logistics to our manufacturer, as well as the costs of the actual repair of the doll. Proper care and maintenance will ensure longevity of your doll and instructions are provided in the package upon delivery.
Do you offer refunds or exchanges for change of mind or if I don't like my doll?
No. Please be careful making your selection as we don't offer refunds or exchanges if you don't like the doll or if you change your mind. Please take your time to select the right options.
Additional Information
Doll dimensions
Total height: 140cm (4ft 6)
Bust: 85cm (33.5")
Waist: 53cm (20.9")
Hips: 78cm (30.7")
Shoulder width: 33cm (13")
Arm length: 48cm (18.9")
Hand length: 15cm (5.9")
Leg length: 66cm (26")
Foot length: 21cm (8.3")
Sexual entries
Total entries: 3
Entry types: Vaginal, Anal, Oral
Vagina depth: 18cm (7")
Anus depth: 16cm (6.3")
Oral depth: 13cm (5.1")
Vagina texture: Noduled, Ribbed
Anus texture: Noduled, Ribbed
Oral texture: Noduled
How it feels
Material: TPE, Metal skeleton
Texture: Smooth, Realistic
Density: Soft
Flexibility: Bendable, Flexible
Waterproof: Yes
Contains latex: No
Contains phthalates: No
Essential info
Product Code:

CD-12-EMMA

Manufacturer: Cherry Banana Toys
Brand: Cherry Dolls
To be used by: Men
Colour: Customisable
Type: Sex doll
Extra features: Smaller sized, Perky boobs
Carton size: 130cm x 38cm x 28cm
Doll weight: 26kg (57.3lbs)
Shipping weight: 36kg (79.4lbs)
Customisable Options
Customise to your liking for a truly personalised experience. View the options below then add your selection using the drop down menus above the Add to Cart button near the top of the page.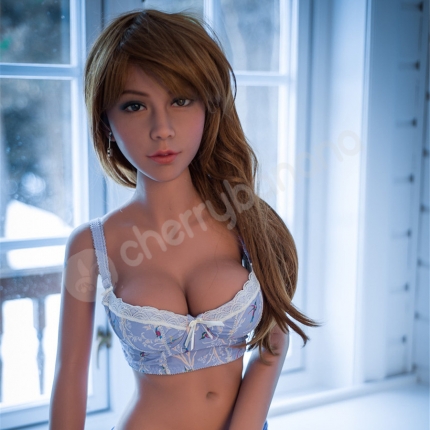 Cherry Dolls Emma Realistic Sex Doll
Fully Customisable 140cm (4ft 6) TPE Lifelike Love Doll
$1,999.99
Sort by:
Showing 4 reviews
Show:
What a doll! It's super real and truly recommended. Thanks Cherry Banana.
Very affordable compared to a lot of other sites.
Awesome doll! So realistic and soft. Definitely worth the money.
Showing 1 to 4 of 4 reviews