Indian God Lotion Delay Spray For Men 3ml
Indian God Lotion Delay Spray For Men 3ml
Delay Spray for Men - 3ml (0.1oz) Bottle
In Stock
Best Seller
$34.99
Or 4 payments of $8.75 with

Learn more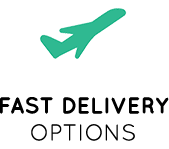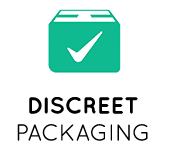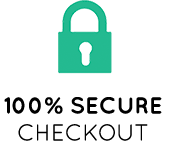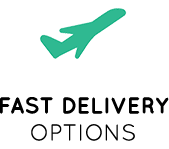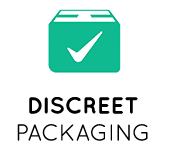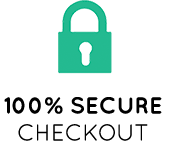 Product Description
Delay Spray for Men - 3ml (0.1oz) Bottle
This 3ml (0.1oz) Indian God Delay Spray for Men is an outstanding product that will let you perform for longer during sex. It has been the market leader in delaying the male orgasm around the world for over 20 years. It comes in an attractive travel ready pocket pack size for absolute discretion. The lotion is a sprayed directly on the head and shaft of the penis 15-30 minutes before sexual activity. Premature ejaculation should never be a problem again! The results are incredible. Hundreds of thousands have endured complete success around the world from premature ejaculation. Indian God Lotion has huge success worldwide and is recognized as the best product available to prevent premature ejaculation in men.
Contains a potent combination of ingredients to reduce sensitivity in the penis head. No greasy desensitizing creams.
Guaranteed to:
STOP premature ejaculation.
EXTEND performance greatly
INCREASE stamina during sex and ensure a satisfying erection for up to 60 minutes and longer if required.
Directions for use:
Step 1: Spray a thin coverage to the head and shaft of the penis
Step 2: Wait a minimum of 15 minutes and rinse penis.
Step 3: You're good to go!
If you receive oral it will not be felt in taste or numb the givers mouth. It will not numb or in any way make the vagina feel any different. For maximum effect, spray once, wait 10 minutes, apply another spray and wait another 10 minutes. Then have sex any time. It has been reported that the effects of preventing premature ejaculation have lasted as long as 12 hours even if you have a shower. One bottle contains on average 100 sprays. Indian God Lotion sustains your erection unlike many desensitizers, which can deaden the erection.
This product is ideal for individuals possessing the stamina to endure lengthy sessions of intercourse and sexual engagement. It is a unique and successful approach for regaining ejaculatory control.
Active Ingredients: Radic Asari (0.2%), Isopropyl Alcohol (70%), Water (29.5%), Perfume (0.3%).
Additional Information
Essential info
Product Code:

IGL

Manufacturer: Assorted
To be used by: Men
Type: Delay spray
Extra features: Last longer during sex, Desensitized penis, Better love making
Flavour: Unflavoured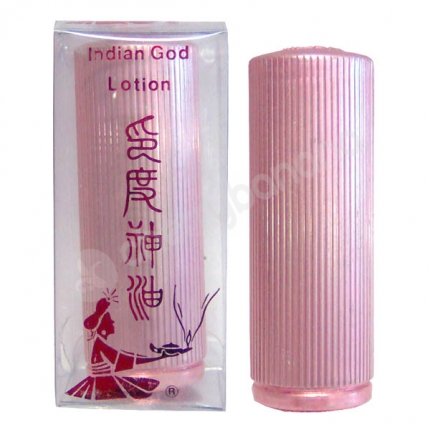 Indian God Lotion Delay Spray For Men 3ml
Delay Spray for Men - 3ml (0.1oz) Bottle
$34.99
Sort by:
Showing 5 reviews
Show:
This stuff really works. Tried it for the first time last night and I kept going for ages. Just 1 spray did the trick.
This works and it was the longest session I had with my wife, with over 1 hour of sex! I felt for her as she came about 6 times, twice doing anal and I would never lasted that long without it.

Next is our threesome FFM romp to satisfy 2 women..

This spray is so good makes you last so long would recommend to anyone having trouble lasting I had the best time on it made my partner go off and wore her out.
This spray is magical! I came across it from a Facebook post from Cherry Banana recommending it for men who want to last longer in bed... and trust me when I say it certainly does! Make sure you only use a few sprays otherwise if you spray it too much you'll lose too much sensation and it will be too hard to get an erection.

When you use the right amount of spray (it might take a little practice) it slightly numbs the penis so you can last longer, but just enough so you still feel sensation... it just won't be as overwhelming. A lot of times when I have sex I always feel the urge to cum and I really have to try and hold off... but with this I can just thrust away without the urge to cum as fast.

I also find the build up to orgasm and the actual orgasm is much more enhanced. Especially the minute or so before orgasm you can really feel it building up and then when you actually cum it feels amazing.

I can't believe I didn't know about this Indian God spray until recently. I have really been missing out! I would recommend it to all you guys out there who cum a little fast, or even those who just want to last a bit longer.
Thank you Indian God for turning me into a sex stud! After spraying this onto my erection and letting it soak in for about 10 minutes, I was able to last longer during sex. My wife was super happy and so am I.
Showing 1 to 5 of 5 reviews