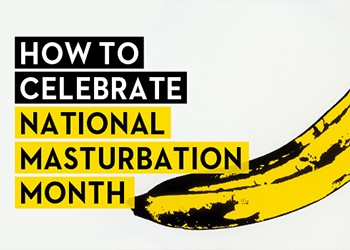 April showers might bring May flowers, but we're guessing there will still be plenty of wetness this month. Once again, #MasturbationMonth is upon us and we're tipping our hats to all of you out there who have embraced self-pleasure and are looking forward to a month of sexy, solo adventures.
Masturbation used to be a taboo subject. It was that thing that dirty folks did. Self-love was considered anything but! Can you believe that touching yourself was more often considered self-abuse! Just because it was called "beating off" doesn't mean there's any self-harm happening!
To continue the growing understanding of the importance of masturbation and self-love, Good Vibrations started Masturbation Day in 1995. From humble beginnings, this celebration of self-centred carnality has grown in popularity and recognition. It is definitely one of the high, holy times of the sex world's year.
To help you celebrate all that your body can give you, check out this collection of hot and sexy "study aids." And by study aids, we mean sex toys! These are some of the best personal pleasure devices to hunker down and spend the whole month with.
---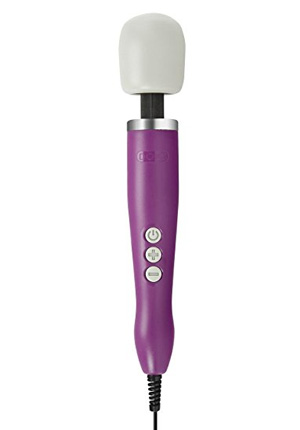 Unlike the vulva and vagina, the clitoris was largely ignored as a seat of sexual pleasure. In fact, it is astonishing to think that the full shape and size of the clitoris was only recently discovered and understood. Well, people who have been enjoying all of the sensations and pleasures their clit provides do understand!
Every clitoris is different and likes to be touch in its own, sexy way. For some, the dual vibration touch of rabbit vibrators, such as the Maro Kawaii 2 Pink Rechargeable Vibrator will hit all of the right spots. The two ears work both with and in opposition to each other as they stimulation different areas of the clitoris. You'll want to hop to getting one of these!
Of course, there is also the classic standard of clit-stimulating sexiness: Doxy Purple Extra Powerful Vibrating Wand Massager. Unlike any other sex toys around, wand massagers bring all the power and centre it in the most specific way. No holds barred, no tricks or fussiness, if you're looking for a clit-centred orgasm, a wand is a must have.
---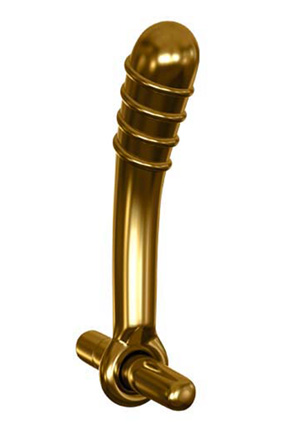 For far too long, people were under the mistaken impression that if you have a vulva and vagina, all of your sexual sensation and potential orgasm are centred in those delicious folds. Then we learned about the clitoris and the vulva and vagina started to get less attention. Let's have our cake and eat it too, shall we?
To explore one of the most unique sexual experiences possible, Ultrazone Eve Vibrating Silicone Beads are a must have. Whether you want to enjoy in the sanctity of your own home or out and about among other people, these remote-controlled vibrating beads can be added to almost any sexual occasion. The big question is, do you let someone else take control of your pleasure?
Would it surprise you to learn that glass is one of the most thrilling dildo materials out there? And the Icicles Gold Edition #5 Vibrating Dildo just might be the most full-filling sexual experience for those who love the pleasure of penetration. Specifically curved for G-Spot stimulation, the firm nature of glass provides unmatched, strong, sexual sensation.
---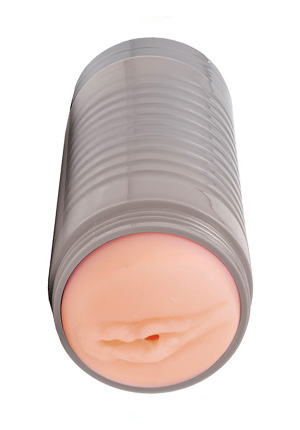 It is hard to believe that quality, penis-focussed sex toys are a relatively new addition to the sex world marketplace. Sure, there were always some contraptions that could suffice, but they were hardly sexy and barely functional. That has all changed! These days, if you've got a penis you want to please, you can partake in many pleasures!
The Verspanken H2O Masturbator Kit comes as close to the feeling of intercourse as any sex product out there. Users control everything to make experience as perfect as possible. You can set specific pressures, change textures and even vary the warmth of the toy.
The Marque Male Stimulator, on the other hand, doesn't try to mimic real-life stimulation. Rather, this amazing device provides an out-of-this-world sexual experience. The space age looking toy houses an ultra soft sleeve that is a joy on its own. Just wait until you turn the Marque on and feel the many different spinning motions and speeds. Lift-off!