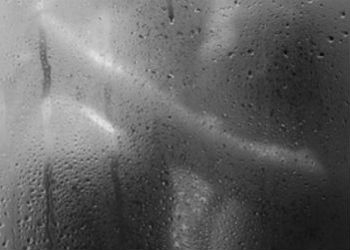 One of the most hot and steamy types of sex often depicted in movies and on television is, literally, hot and steamy! And rightfully so! Getting with your partner under the warm, rushing current of a shower can be one of the most intimate and sexy things you can do. Shower sex is presented all the time for a reason - it looks amazing!
However, as is often the case, looks can be a bit deceiving! Sure, shower sex is really appealing with the heat, the water, the slippery skin. And everybody looks super sexy with their hair slicked back and a little extra flush in the cheeks (all the cheeks!). But shower sex can actually be pretty damn awkward—and even a bit dangerous—once you actually try it.
Essential items
If you ever heed one single bit of sex advice, here's the first that is an absolute must when it comes to shower sex: get a rubber bath mat. Seriously, don't even try anything in there without one. If you're hoping for some kind of intercourse, a bath mat is essential to avoid one or both of you slipping due to excessive horny thrusts. Or if you're looking to give some head, a bath mat will save your knees. Many bathtubs are pretty unforgiving when you're kneeling and you might feel the effects well after you towel off.
Another great thing to have are some kind of support bars. There are permanent bars that are primarily meant for people with mobility issues that can be installed if you think you're going to become a shower sex aficionado, but there are also temporary, suction-cup appliances that can be affixed on a per use basis. These amazing devices can also move around to different positions on the wall depending on your or your partner's particular preferences that day.
Best shower sex positions
Speaking of positions, your best bet is to stick with some variation of you or both you and and your partner standing up during your sexy shower times. Unless you have a huge shower, it gets really uncomfortable really quickly if the two of you try to both kneel or lay down in a bathtub. Another positioning tip? Do whatever hot stuff you want to do with your faces away from the shower stream. There is nothing more distracting than a torrent of water pounding your face while you're trying to give or receive a pounding! This particularly applies to oral sex. Whether you're giving fellatio or cunnilingus, it is really hard to focus on pleasure when your mouth keeps filling up with water!
One common belief is that the water from a shower will be a consistent lubricant. Actually, the opposite is true. Water is a very temporary lube and a continual stream of water on moving sexy bits can actually dry your parts out a bit. If if you are naturally well-lubricated, the water can wash that away. This can lead to chafing, skin irritation or even small tears in the vagina or anus. It is recommended that you add a silicone-based lube before turning on the taps.
Shower sex is definitely one to try because the appeal is definitely there. And if you can make it work, awesome! If not, don't worry. A different type of fun can start as you towel off!