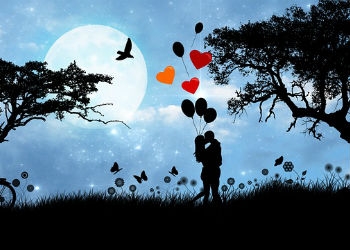 The world is awash in red and hearts! Naked children are running around with bows and arrows, looking both lovely and menacing, depending on your perspective. Love is in the air, as they say warming the cockles of those in the northern hemisphere and adding an extra sheen of nervous sweat to those in the southern.
Valentine's Day is coming... are you ready?
This holiday to celebrate the love in our lives has become a fair bit stressful. Okay, all those red hearts might actually signify the racing hearts of those who have yet to make plans! With just a short time to go between the big day, time is running out to set something up that will knock your beloved's socks right off.
Are you still looking for something amazing and special to do on Valentine's Day that will be forever remembered? Are you sick of the dinner date/candles/dancing routine that has become all too commonplace for the big V-Day? Check out these ideas for Valentine's Day plans that are a little off the beaten path, but that could lead right down the road you were hoping.
The Library
Okay, you might be looking at this and wondering "nerd, much?" But here's the thing, libraries can be an excellent place to tease before other sexy shenanigans elsewhere (or in the furthest, least accessed stacks!). Take your sexy partner to a library and sit across from each other. Hopefully you're close enough that discreet footsie is possible. Now, find (or bring) two copies of the same erotica book and read along together. In silence. You can also add a notepad to share between you, passing naughty notes back and forth. Look up and catch each other's eyes whenever you read something super hot and see how long it takes you to hightail it to a more private location.
Forest Walk
Going for any kind of walk can be both romantic and wonderfully revelatory. People love to share their feelings and desires when walking—particularly if they are surrounded by nature. Whether you're in a wintery climate and have the silence of snow surrounding you or in a lush jungle where the leaves are the only other things to absorb your words, the connection to natural surroundings can create a wonderful ease and comfort. It can also be extremely sexy as the two of you will probably be completely alone and away from the world.
Helicopter Tour
There are a lot of conditions applied to this one, but if it is possible, getting your lover high—in the air—if so exhilarating that they will never, ever forget the experience. Taking off and soaring through the sky is also a great way to get both of your blood pumping. Regarless of where you live, looking down on your city or town, particularly at night, will be breathtaking. Hold hands and alternate between looking across the land and looking at the sheer joy in your partner's face. Excitement of one sort can often carry over to excitement of another sexy sort. Not a good idea if either of you are afraid of heights!